Home » Hair Tips From Stylists » Red Hidden Hair Coloring: The Trend Of 2022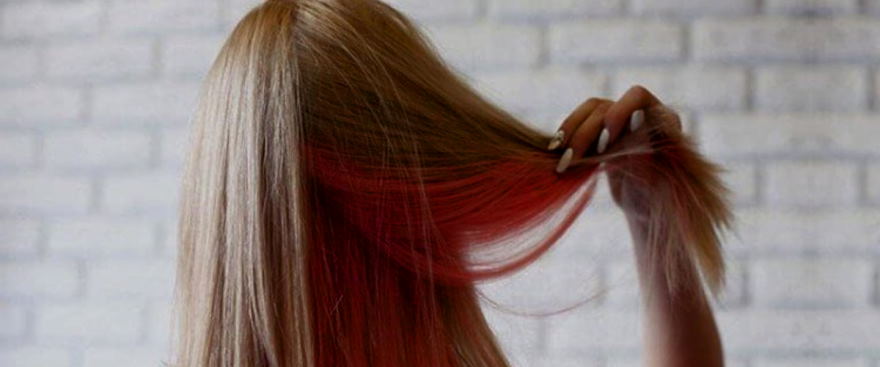 There's a new trend in the world of fashion, and it's all about hidden red staining. This unique look is perfect for anyone who wants to make a bold statement, and it's sure to turn heads when you walk into a room.
How to dye your hair bright red?
The red color will make a statement. The red underlayer hair dye is perfect for those who want to add a little edge to the look. This color is perfect for those who have dark hair and want to add a little bit of lightness. If you have light hair, you can still get the red hidden hair color by adding a red tint to your locks. It is a great way to add dimension and depth to your look.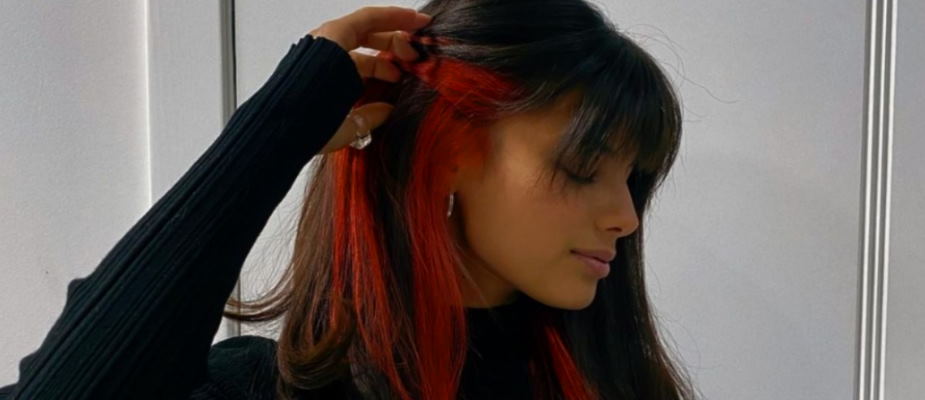 Steps to make red hidden hair coloring
You should avoid washing your hair before you dye it. It is because the natural oils in your hair will help to protect your scalp and roots from the hair dye. The hair dye will also penetrate your hair better if it isn't too clean when you color it.
You can decide how thick you want the top layer to be. How much your hair and red you want is a personal choice – there is no "right" way to do this. As a general rule, put your hair in a half-ponytail. Pick up all of your hair, starting at your ears, and hold it in the same place as where you would put a ponytail.
Gather the top layer of your hair and clip it away from your face. You will be working with the bottom layer.
To avoid staining your clothes, put on an old button-down shirt or a cape.
If you are going to dye your hair, you can use tin foil to help protect your hair. Tin foil can help keep the top layer of your hair from getting dyed. To do this, you will need a sheet of foil that is big enough to cover the bottom layer of your hair. Make sure that the foil is at least half as long as your hair is. Wrap the ends of the foil around the sides of your hair and pin it in place, so it does not move.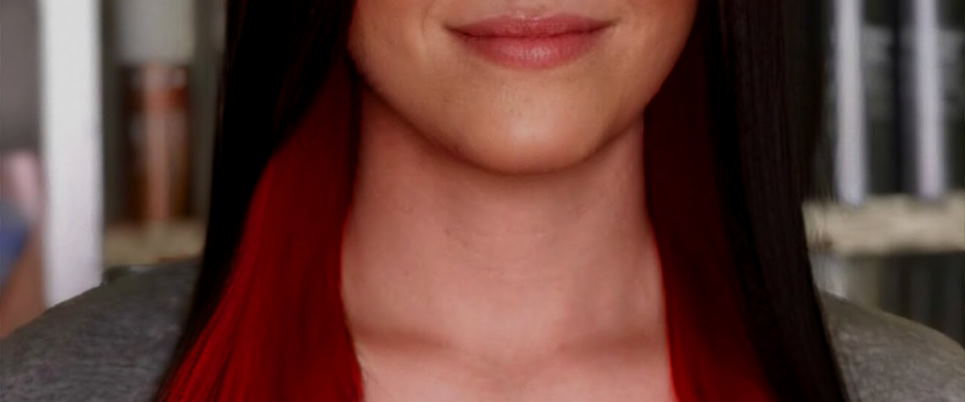 Bleach the bottom layer of your hair. Read the directions with your bleach product carefully and follow them strictly. Wear the gloves provided, and be careful while you apply the bleach and rinse it. Rinse the bleach out with lukewarm water until the water runs clear.
Gently towel dry the bottom layer of your hair. Remove any tangles with a wide-toothed comb. Let your hair air dry about halfway before you start to dye it red. You don't want to apply the red dye to completely dry hair, but it shouldn't be soaking wet either.
To dye your hair red, start by applying red semi-permanent dye to the bottom layer of your hair. Follow the application instructions carefully, leaving the dye on for the time recommended.
Rinse the red dye out of your hair with cool water. Keep the top layer of your hair clipped on top of your head while doing this. Rinse until the water runs clear.